Here is Youngstown Fire Department Engine 2, a 1974 Mack CF based at Station 13 at the southeast corner of Glenwood Ave. and Sherwood Ave. in the Fosterville section of the city. The station closed on January 29, 1992. Photo by Bob Lloyd.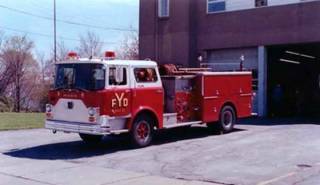 New 1946 Municipal Ambulance #55. Ambulance was staffed by police officers at that time. Later duties were transferred to the fire department. Ambulance services today are privatized, but "send us 55" is still used to request an ambulance.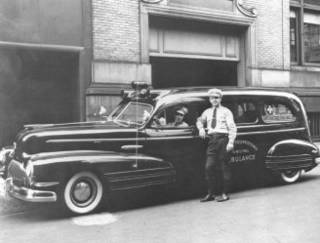 The old and the new. YPD officer on left uses a call box, while officer on right uses a "new" portable radio. Circa 1967.
Youngstown Sheet & Tube Police, circa 1915.